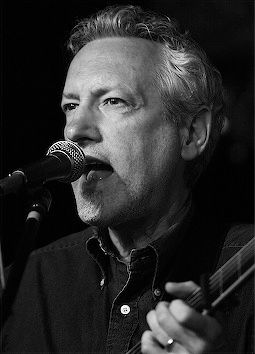 toured the McCormick House by Mies Van Der Rohe at the Elmhurst Art Museum outside of Chicago. Very cool example of one of only three Mies Van Der Rohe designed houses. - See more at: http://ernesttroost.com/blog/#sthash.w6XwoVvO.dpuf
toured the McCormick House by Mies Van Der Rohe at the Elmhurst Art Museum outside of Chicago. Very cool example of one of only three Mies Van Der Rohe designed houses. - See more at: http://ernesttroost.com/blog/#sthash.w6XwoVvO.dpuf
toured the McCormick House by Mies Van Der Rohe at the Elmhurst Art Museum outside of Chicago. Very cool example of one of only three Mies Van Der Rohe designed houses. - See more at: http://ernesttroost.com/blog/#sthash.w6XwoVvO.dpuf
*New Folk Winner, Kerrville Folk Festival
*Emmy-Winning Composer, plus four additional Emmy Nominations           
*A Still Small Voice Songwriting Contest winner                    
*Finalist Wildflower Festival Songwriting Contest
*****
From the apprehensive present, from a future packed
With unknown dangers, monstrous, terrible and new —
Let us turn for comfort to this simple fact;
We have been in trouble before … and we came through.
                                          
---Edna St Vincent Millay 1950
*****
New album coming January 2022!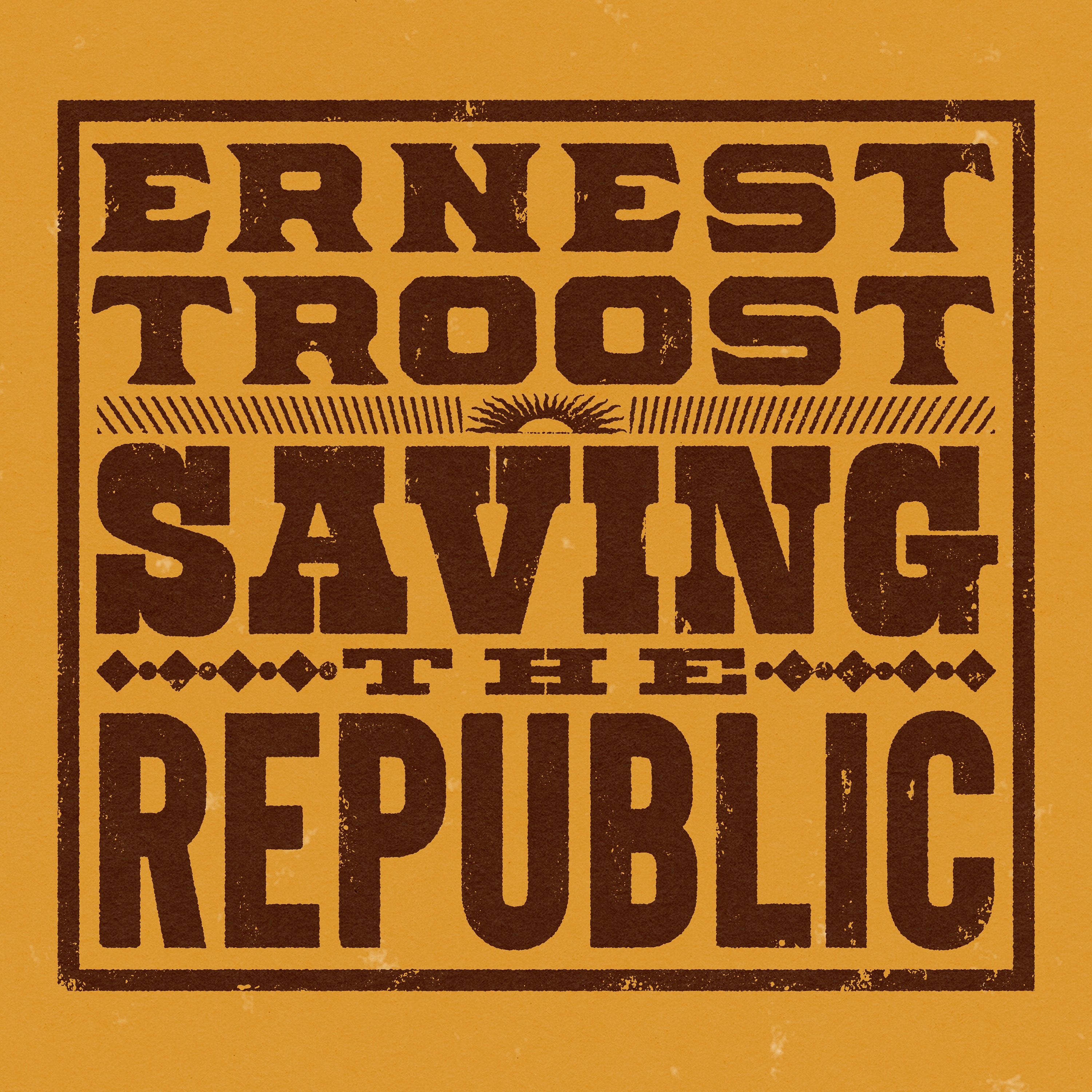 Club Passim, Cambridge, MA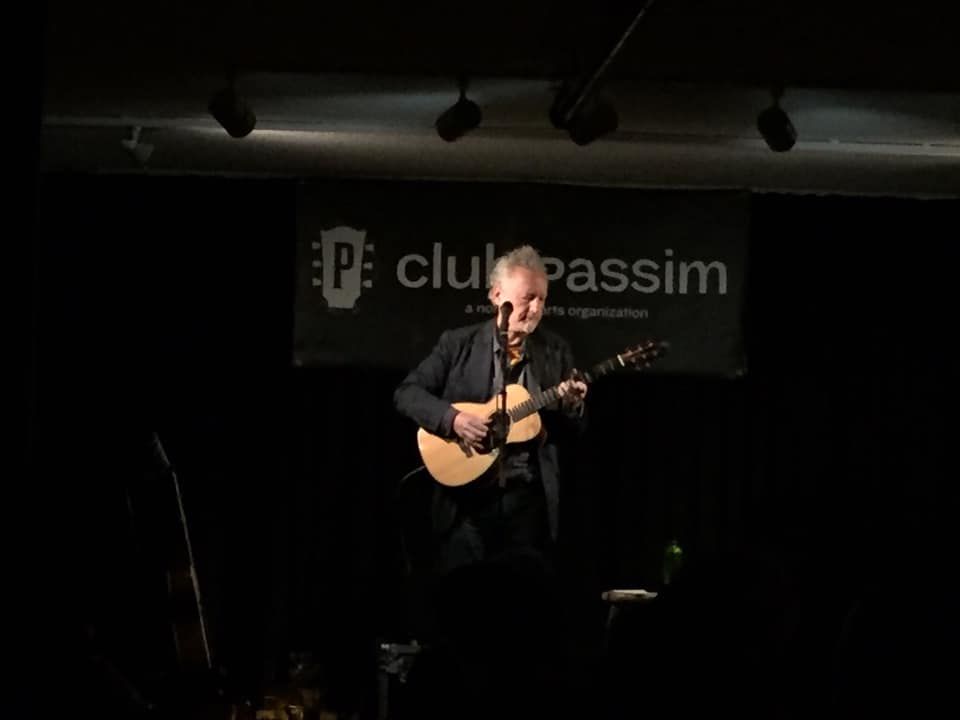 Listen to some new song demos here.

 About my album, O LOVE:
"There's not a better folksinger out there than Troost - he writes great songs with clever lyrics, plenty of hooks and he's an astute guitar player - what else is there? Just this - Troost has a swell voice as well… You can't play this album too many times and you'll be continually amazed with what a lot can be done with such modest trappings."
                                --Bill Locey,  Rock'n' Roll Call, Ventura County Star
"With "Old Screen Door," Troost opens with an affecting guitar lick and vocal that could easily carry the entire piece on its own. In less than a minute, however, the song is propelled by electric guitars and a driving rhythm section that would make Dave Alvin proud… Part storyteller, part bluesman, Troost has given us a work that not only has variety, but also 13 stirring song portraits, each one artfully crafted in a way that is always in service to the song."
                              --Jim Lipson, Tucson Weekly
Here is a list of some of the radio stations airing my music
If you live near any of these stations call and request a tune!


KCSN
Northridge, CA
Tangled Roots, hosted by Pat Baker

KCSN
Northridge, CA
Americana Matinee, hosted by Kat Griffin

WEFT, 90.1 FM
113 N. Market St.
Champaign, IL
From Joshua Tree Inn, host Kevin Elliott

WDBX 91.1FM
Carbondale, IL
T.G.I.Folk, host Gaye Auxier

WSLR, 96.5
Sarasota, FL.
Our Kind of Folk, host Craig Huegel

WMNF, 88.5
Tampa, FL
The Waking Hours, host Craig Huegel

KVMR 89.5
Nevada City, CA
Click Your Heels Together, hosted by Ruby Slippers
RadioWayne
internet radio

WGDR/WGDH 91.1
Plainfield VT
Acoustic Harmony, host Mark Michaelis

CKUT 90.3
Montreal
Folk Directions, host Gerry Goodfriend

Ches Radio
internet
Acoustic Planet, host Steve Clarke

KUNI 90.9
Iowa Public Radio
The Folk Tree, hosted by Karen Impola

WRKF
Baton Rouge, LA
Here's Hootenanny Power, hosted by Taylor Caffery

KRCB 91.1
Santa Rosa California
Your Average Abalone, hosted by Johnny Bazzano

WSHU
Fairfield, CT
Acoustic Connections, hosted by Walt Graham

KXCI 91.3
Tucson, AZ
Acoustic Alternative, hosted by Henry Hallett

WRUR 88.5
Rochester, NY
A Variety of Folk, hosted by Ray Baumler

 
CKPC  AM 1380
Ontario N3R 7C5
Just Us Folk, hosted by Jan Vanderhorst

WSCS
New London, CT
Out of the Woods, hosted by Jon Colcord

Community Radio 2mce-fm, 92.3
New South Wales, Australia
One of the Folk, hosted by Terry Fatseas

WXOU 88.3
Auburn Hills, MI
The Old Front Porch, hosted by Maggie Ferguson

3INR 96.5
Victoria, Australia
Folk n Roots, hosted by Colin Fielding

WFMT 98.7
Chicago, IL
The Midnight Special, hosted by Rich Warren

WESU 88.1
Middletown, CT
Acoustic Blender, hosted by Bill Revill

95.6
EMS-Vechte-Welle, Germany
Hillbilly Rockhouse/Roots, hosted by Gerd Stassen

Radio Compagnie
Country Stew, hosted by Martin van der Laan
The Netherlands

Dutch Roots Radio
Landslide, hosted by Michael V. Bruggen
WVOF 88.5
Fairfield, CT
Upper Room with Gi Dussault

RTV Katwijk Radio
The Netherlands
Acoustic Rain, hosted by Bart van der Pol
WSKG
Binghamton, NY
Saturday Night Folk, host Ken Campbell

2MCE-Fm
New South Wales, Australia
One of the Folk, host Terry Fatseas

104.1 FM
The Netherlands
Songriver, hosted by Berrie Koetsier
Blueprint, hosted by Thomas Kaldijk
The Netherlands
98.5
Sante Fe, NM
 Transitions Radio Magazine Alan Hitner host, Ken Yavit Music Director
B2B 87.7 FM
New Zealand
TOWN & COUNTRY, hosted by Eddie O'Strange

WSLU 89.5 FM
Canton, NY
The Folk Show, hosted by Mike Alzo

WOMR 92.1 FM
Provincetown, MA
The Old Songs Home, hosted by Bob Weiser
3RUM 107.7FM
Tumbarumba, NSW
MuddClub, hosted by Stephen Lomas
WFUV 90.7
Fordham University
Woody's Children, hosted by Robert Sherman
RTV Katwijk
The Netherlands
hosted by Ruud Heijjer
SIMPATICO
WSPN 91.1
Skidmore College
Saratoga Springs, NY 12866
hosted by Chris McGill
WUVT-FM
Blacksburg, VA
New River Sampler, hosted by Jim Dubinsky
WFYI 90.1 FM
Indianapolis
The Blues House Party, Host/Producer, Matthew Socey
WRFG 89.3FM
Atlanta, GA
Fox's Minstrel Show, hosted by Frank Joye
WUVT-FM
Blacksburg, VA
New River Roots Sampler, hosted by Jim Dubinsky
KBOO 90.7
Portland, OR
Folk Espresso, hosted by Diane Hunt
WWSP 90FM
St Point, Wisconsin
Acoustic Revival, hosted by Jim Canales
WTMD 89.7FM
Detour, hosted by Paul Hartman
Towson/Baltimore MD
 Bay 100.3 FM
Acoustic Harvest, hosted by Jan Nary
UK
 90.9 FM - WDCB Public Radio
Folk Festival, hosted by Lilli Kuzma
Glen Ellyn / Chicago, IL
KDVS Radio
The Saturday Morning Folk Show, hosted by Bill Wagman
Davis, Ca. 
CKUT 90.3 FM
Folk Directions, hosted by Gerry Goodfriend
Montreal, Quebec CA 
RTE Radio 1

Late Date with Alf McCarthy
Dublin, Ireland
 Drive 105.3
For Folk Sake, host Dessie Fisher
Derry, N. Ireland
WIUP
Modern Troubadours, host Jim Rogers
Indiana, PA.
KVMR 89.5
Nevada City, CA
Backroads, hosted by Larry Hilberg

KVMR 89.5
Nevada City, CA
New Brick Road, hosted by Laurie DesJardins