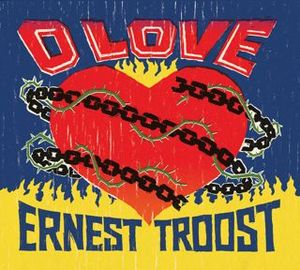 REVIEWS OF O LOVE
"Wow. I think this folkie just reinvented Americana and it feels like it must have felt when Dylan went electric at Newport.  Always a winner on his past releases, Troost turns it up so much here that the measuring stick doesn't go that high.  Embroidering his new rock attack with dark edges, there's still folk and Piedmont running through his veins and sound but he isn't content to stay where he was when he can run on such high octane.  Lyrically, he's going to knock you flat with one punch.  Killer stuff throughout, this is the work of an undeniable talent taking it to the next level of the game.  You just might not hear Americana the same way again after you take a byte of this.  Easily one of the best 'folk' albums to come out this year, and we still have 9 months to go.  Check it out."
                            Chris Spector-Midwest Record
***
Click on links below to read more reviews
***
Kippenvel Review (Dutch radio show)
O LOVE selected for
TURNSTYLED JUNKPILED TOP 10 L.A. Americana List for 2014
By Terry Roland
L.A. songwriters don't come any better than Ernest Troost. A film score composer by day (Tremors) and a singer-songwriter the rest of the time, O Love, is a collection of fully realized songs garnered from the distinctly American tradition of storytelling through song with influences from Appalachia to West Texas. With folk, country and Piedmont blues undercurrents, his original gift of melody and cinematic lyrics call to mind Randy Newman and Paul Simon at their peak with a certain Mississippi John Hurt strain running through his fingers to some rather magical guitar picking.
***
NEW CD!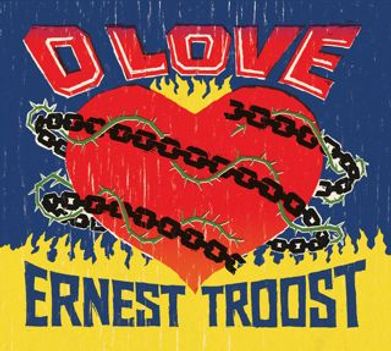 Listen here!
Buy it here!
*O LOVE IS #1 ALTERNATE ROOT TOP TEN SONGS OF THE WEEK
*O Love #5 album on the Folk-DJ Chart
*O LOVE is a Top 5 most added Americana on the AMA Chart!
*My song "Close" is #1 on the Root Music Report Contemporary Folk Song Chart and the O LOVE album is # 3 on the Folk Album Chart!
Sign-up for the latest news!